Public Health

Master of Science (CPD programme)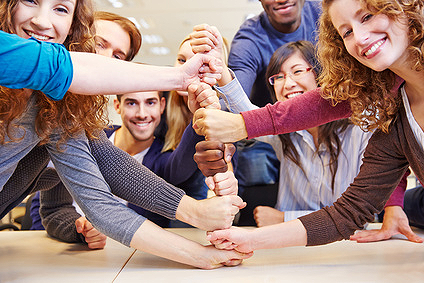 Short description
Short description
The postgraduate study programme "Master of Science in Public Health" at the Heinrich-Heine-University Düsseldorf is targeted towards prospective students with professional experience in the health care system.
This four-semester study programme, ending in a Master of Science (M.Sc.) degree, is free to all students meeting the application requirements (applications are to be sent directly to the study programme) and can only be started in the winter semester.
Entry/Admission requirements
university degree or a state examination or a master or bachelor degree in one of the following disciplines: medicine, dental health, basic sciences with documented links to medicine, economic/social/behavioural or life sciences with documented expertise in at least one core area of public health.
at least one year of professional work experience in the health sector or qualified scientific activity in the field of medicine or public health.
good knowledge of English and German (DSH2-examination or TestDaF).
Our students are enrolled at the Heinreich-Heine-Universität and have free access to the university's usual public facilities. The fees for the entire study programme amount to 8,000 Eurowhich are charged during the course of study.
Programme content
The postgraduate study programme, Master of Science in Public Health (M.Sc.), trains health care experts who are able to identify and assess health problems at the level of population groups and to develop and implement practical measures to solve them
The study programme is designed to be studied extra occupationally within 4 semesters up to 8 semesters. The course has a modular structure and consists of an introductory, in-depth and specialisation phase and is offered in the form of courses of 2-5 days each.
Programme structure
According to international guidelines, the workload required amounts to 1800 working hours (60 credit or ECTS points). The course extends over 4 semesters and is offered in the form of courses of 2 to 5 days each (teaching blocks and weekend events) as well as guided self-study.
The maximum duration in which the studies must be completed is 8 semesters.
Curriculum
The course includes an introductory phase, an in-depth phase and a specialisation phase. In the latter phase students can choose between the two focus areas "Epidemiology and Prevention" and "Health Care Research and Health Economic Evaluation".
The courses are grouped into 10 modules, each of which is concluded with an examination. During the specialisation phase, the Master's thesis is written. The majority of classes are held in German, but some courses (with an increasing tendency) are taught in English.
Programme objectives/Career prospects
This goal is achieved through interdisciplinary, practice- and research-oriented teaching. The study programme is characterised by its special proximity to medical research and to the organisation and practice of health care.
Programme start:
Winter semester
Programme duration:
4 semesters
Language of instruction:
German
Application procedure:
Admission-free with aptitude assessment in the application portal
Closing date for applications:
by 15.06.
Closing date for enrolment:
-
Closing date for re-registration:
-
SSC contact:
Student Services Center (SSC)
Building: 21.02 / SSC
Phone +49 211 81‐12345

For questions regarding the course of studies and for examination issues:
Student and Examination Administration
Contact Examination Administration