Department 1 - Student Affairs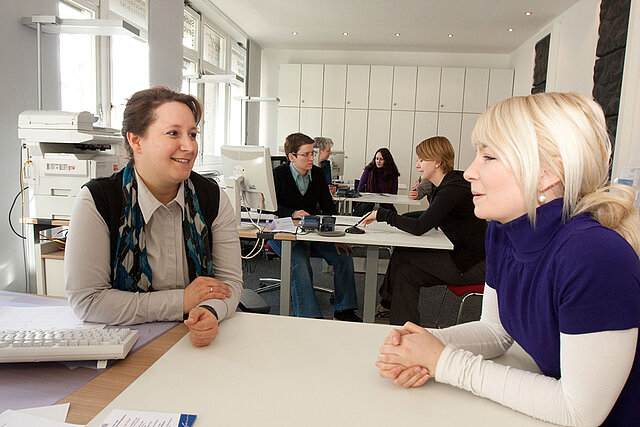 How can I enroll? What's in the exam regulations (Prüfungsordnung)? Who can help me if I want to spend a semester studying abroad? The Department for Student Affairs is the right place to go if you have questions such as these. It's the first place of contact and clearing office for all students, and will accompany you from when you enrol until you finish your studies. Here are some examples from our wide range of services:

The Student Service Centre (SSC) is the central service point for all students on campus .
Students requiring personal support during their studies can receive general and psychological counselling.
The Careers Service supports graduates in making full use of their career potential right from the beginning.
The Staff Unit for scholarships gathers all funding programmes set up by the university in one place – this greatly facilitates counselling and individual support.
The International Office is here to smooth the way for you to spend some time studying or working abroad. It is also responsible for helping foreign students or visting scholars to become better integrated in academic life in Düsseldorf.